last night was a really fun time at
emergence
in nashua. i picked up the zip car at 7 and picked phillip up at his house shortly after. since i haven't driven in 2 years, i have to admit that i was really nervous. but once we got onto route 2, i was fine. here's a picture of me in the car, realizing that the gas tank is on the wrong side of the car: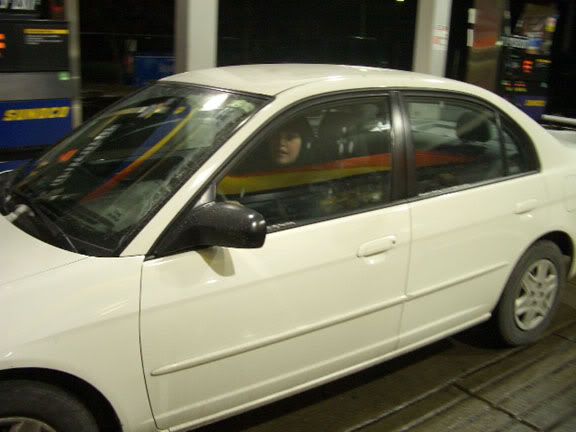 phillip was very manly and pumped the gas for me. i thought that was sweet. we got on the road at about 7:30. i was a little freaked that we wouldn't make it on time, but we did. we got there just before 9:00. p and i were pretty hungry, so we went to a pizza place next door for some dinner. to be honest, the pizza was gross and the place creeped us out. a lot. not to mention that people are still allowed to smoke in bars/restaurants in NH, so it was kind of nauseating. we didn't eat the pizza.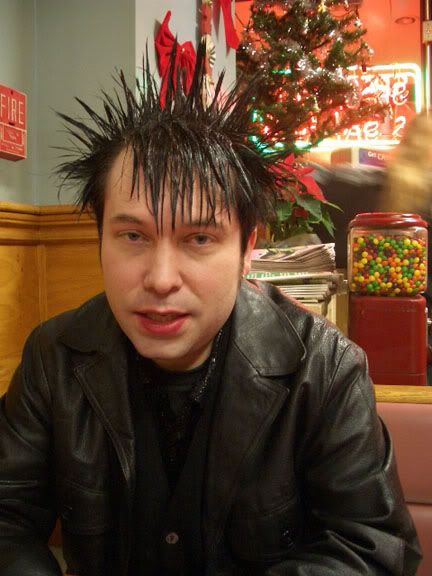 phillip in the pizza place



me making a face at the guy who was so drunk that he was shouting stuff to himself!

this was the first time that p has ever been in the booth for three and a half hours. it was awesome! he played a lot of great music and he had people dancing, which was great. i got to chat with
, , and for a while. that was nice because i haven't seen them in months. they all looked fabulous, as usual.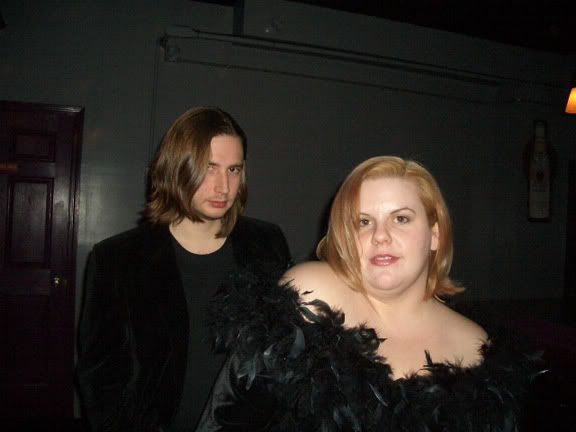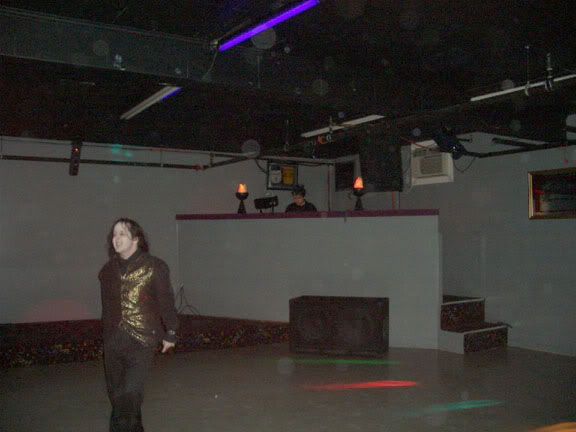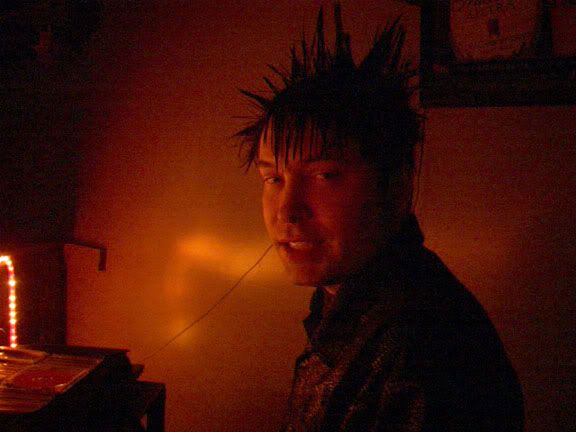 phillip in the dj booth




phillip was able to keep people on the dance floor, which totally rocks. i loved everything he played last night. at some points, i was the only one on the dance floor. but that's ok. i like to dance to show my support :)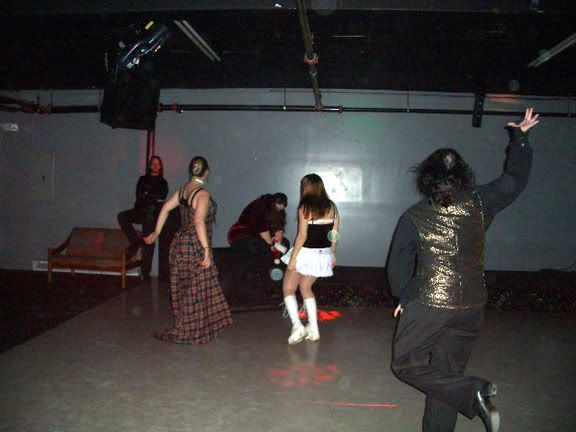 i wish i'd taken more photos. oh well. there's always next time. i should have gotten a photo of and i was introduced to a bunch of people, but i don't remember their names :( and i was finally able to meet ! YAY! she's one of those totally cool women who i knew right away that we'd click. you know when you meet someone and you have a really easy time talking to them, like you've known them forever? that's how i felt talking to her. i hope that we can get together soon and do girlie things together, since i have a hard time doing girlie stuff on my own ;)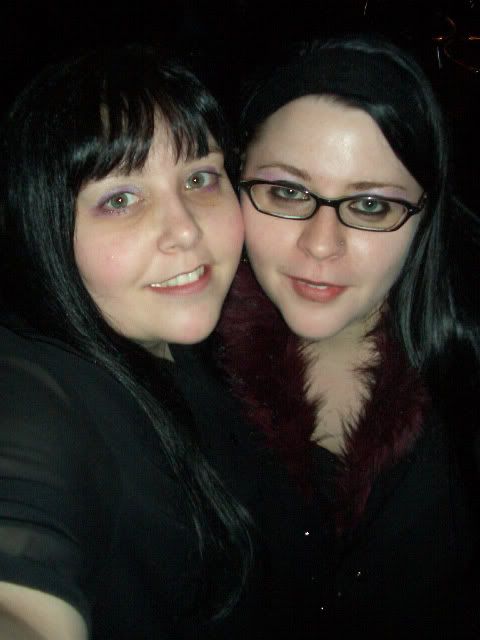 me and !



my favorite part of the night was when phillip was able to leave the booth and dance with me. he looked so cute out there, dancing and singing along and doing his cute little spinning thing. i just wanted to eat him up he was so cute!

anyway, phillip did an awesome job and i've heard that people enjoyed themselves, so that's what's important. we finally made it home at 2am, dropped the zip car off and took a cab back to phillip's house. we got some food and i made sure that he pumped himself full of fluids and cough syrup before bed. we were asleep by 3am. what a long, but totally fun day.