dear friends-
did any of you send me these awesome gifts from drugstore.com? i got the package about 10 minutes ago and there's no note or card or any idea of who sent them.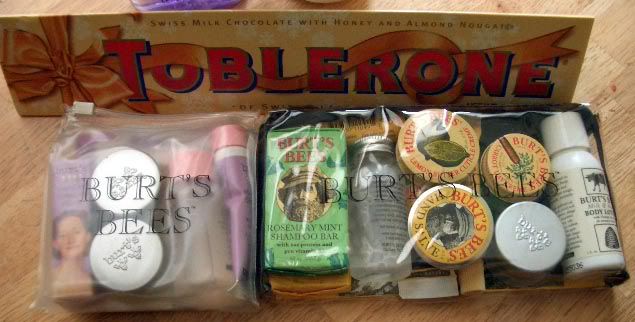 whoever you are, i just want to say
thank you!
this has to be the nicest surprise ever! i love the burts bees stuff as well as the hair products and the
chocolate!
thanks for making my otherwise blah day a good one!