i finally found the right size frames for my
mister reusch
art. and they were pretty affordable at the art store at the landmark center. so i bought two of them and finally framed my prints.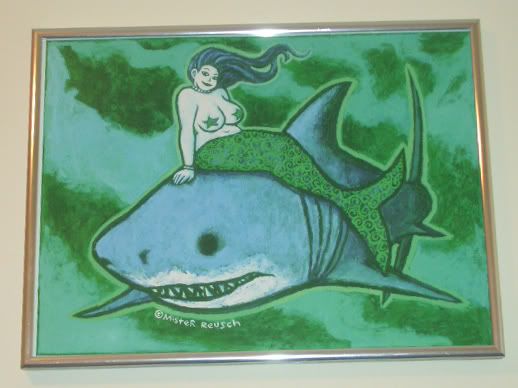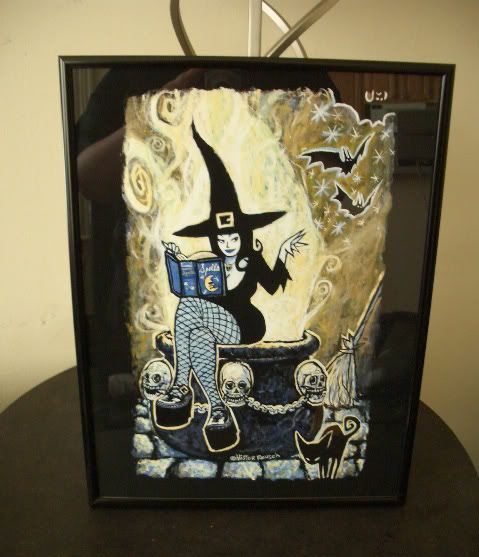 i haven't hung this one yet because i'm not sure where we're going to put it.

i love the way they look! i've been itching to get these framed ever since i got them in the mail. the mermaid one looks awesome in the bathroom and i'm not sure where i want to put the witch one. decisions, decisions!