my ex collected everything and anything that had to do with star wars. it was a little bit too much, if you ask me. the man was obsessed. so obsessed that he would scream and yell at me if i talked during a commercial advertising a cereal that had a star wars toy packaged in the box. yeah. i'm not joking.
i've never really been into collecting things. well, if you don't count the boxes and boxes of stickers i have (i'm just waiting for the right project to come along) or the endless bins of craft supplies (again, just waiting to find something cool to make). but the one thing that i totally love are the muppets. I LOVE THE MUPPETS! there, i said it. the muppet show was my favorite thing to watch when i was little. i've seen all the muppet movies except for
muppets from space
. it's on my netflix list, so don't worry. muppets take manhattan was something that my sister and i watched, like, every day after school. i love that movie.
so when the muppet show's 25th anniversary figures came out, i had to get them. i asked for them for my birthday and christmas. i only ended up getting three, but i want them all. they have been moved around so much since 2000 that i've lost some pieces here and there. but they are still cool. although phillip doesn't think they are cool at all. when he left for work this afternoon he said "have fun playing with your dolls". DOLLS! these aren't DOLLS, mister griffin! these are ACTION FIGURES! there's a difference!
beaker is my absolute favorite. i want to own everything beaker. i know it's obsurd, obsessive, juvenile, and silly, but i can't help it.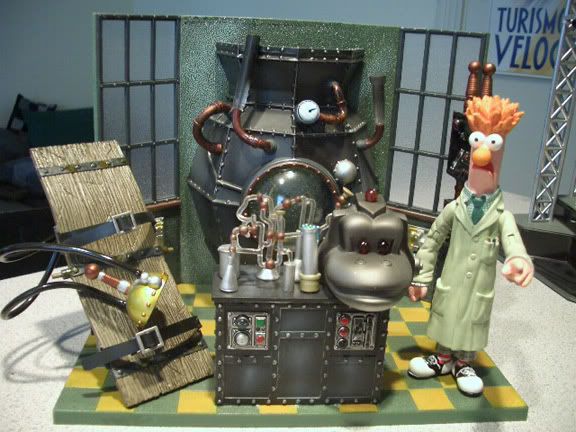 i love this set. i think i have all the pieces to it, but i'm not positive.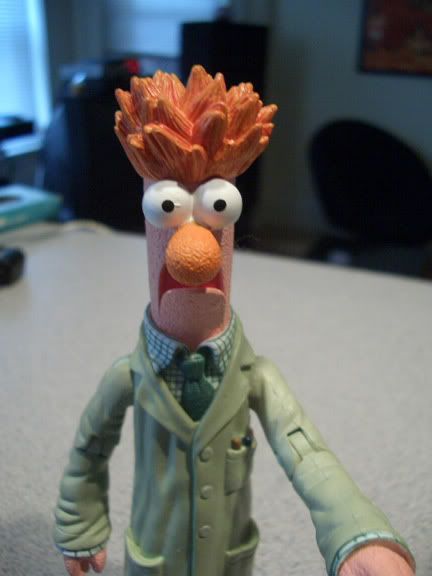 i loved the episodes of the muppet show that featured dr. teeth and the electric mayhem band. and who doesn't love animal? he's awesome.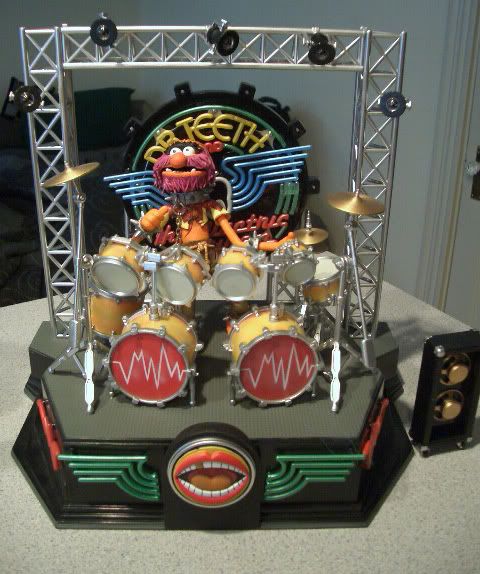 i'm missing the other speaker and animal's drum sticks. kind of a bummer, but what can ya do?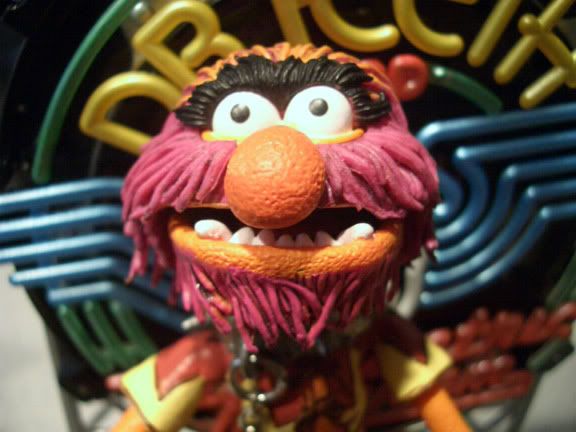 and gonzo is pretty cool as well. he's not one of my favorite characters, but i got this for my birthday from a friend. for some reason i thought that camilla came with him, but maybe i'm wrong. anyway, it's gonzo and his cannon (which really works!)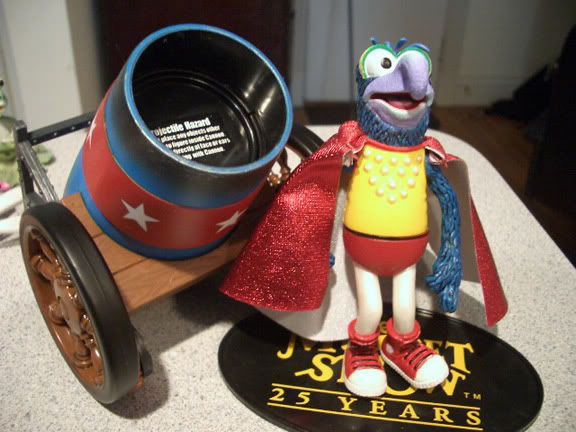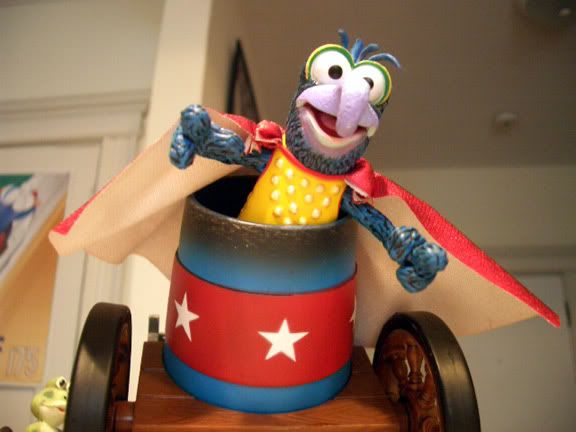 i want so many more of these, but i know i won't get them. first of all, we have no room for them. and secondly, phillip would roll his eyes and say i'm wasting money or being silly for buying them. he's telling the truth, since i AM almost 30 and don't have much disposable income as it is.
but oh, how i want them!