ceremony last night was odd. there were two bands scheduled to play but they didn't set up or start playing until way after 10. in fact, i think it was probably more like 11. phillip was scheduled to spin last night, and he did, but he ended up in the front bar. there wasn't any room for dancing, so that kind of stunk. but he was a good sport about it and we had a pretty good time.
we saw marcel, phillip's friend, whom we haven't seen in over a year. that was pretty cool. he's still the same marcel. only how he has a red stripe in his hair :) i spent the majority of the night talking to people. we ran into this guy nat who phillip and i had met about a year ago as well. he was there by himself, since his wife was at work. so we chatted for a bit. we talked about jobs and stuff. he and his wife have been married for only a few months, but he says they are happy. he said he's looking to buy a house. i wished him luck, especially in this market AND in this city.
the rest of the night i spent talking to ronan. man, that boy makes me laugh. he was telling me how he had met a girl but broke up with her after a week or so because he was
just not that into her
. phillip asked him how he met her and he said "my friend and i were standing outside of the common ground and we were yelling at the women next to us. the other three girls were pissed, but she thought we were funny." that made me laugh. he also told me that he and his room mate drink 3 40oz of
black label
three times a week, AND he put money on the green bay game last night. so i said "you gamble, you're a lush, and you scream at women to get them to go out with you!" he said "what's not to like about that??". i laughed really hard, as you can see in this picture: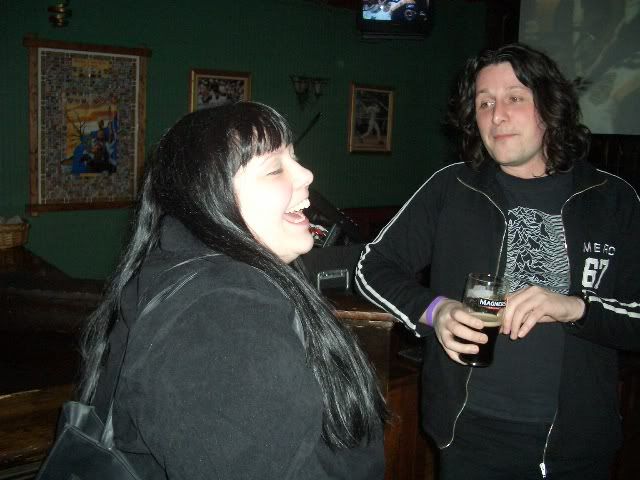 there was also a really weird guy who kept bugging phillip to play type o. phillip doesn't have that type of music, so the guy went out to his car and brought the disk in. as most of you know, phillip plans his sets out, so there was no room to squeeze the song in. so what he did was put the song on as we were leaving. haha! so it was the last song of the night, and the only dude who was paying attention was sitting there at the bar. too funny.
i only wish that i had tuesdays off. we don't even get to bed till at least 2. i have to be up at 6:30 and on the bus by 7:15. ugh. phillip gets to sleep in today. i don't hate him TOO much ;)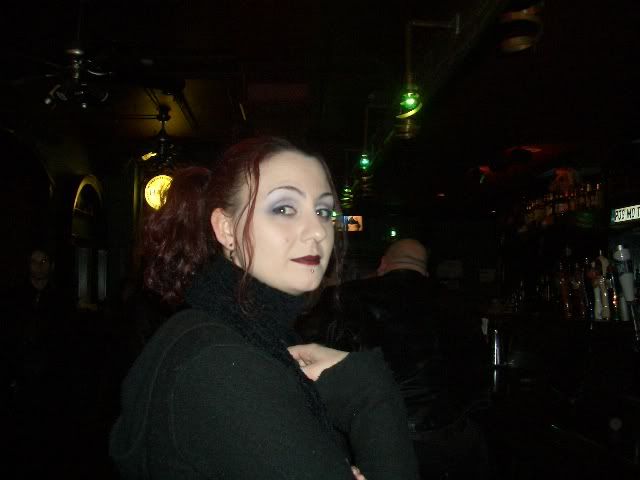 looking lovely as always!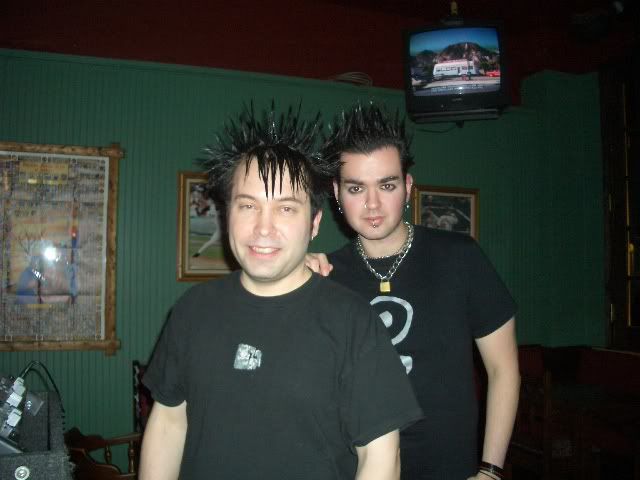 i love this picture of phillip. he has a genuine smile :) that's who was spinning in the back.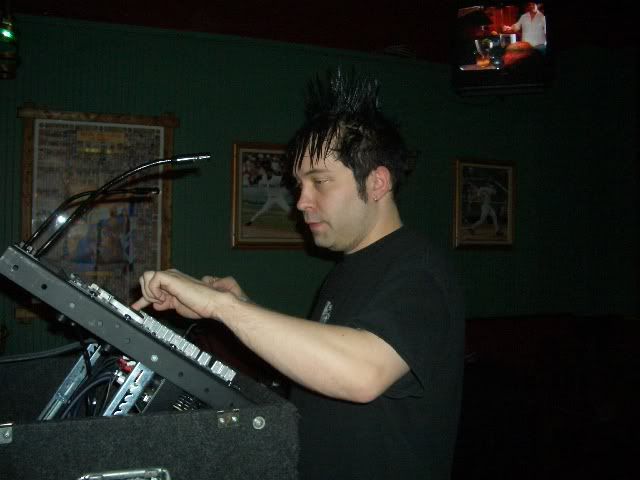 phillip doing his DJ thing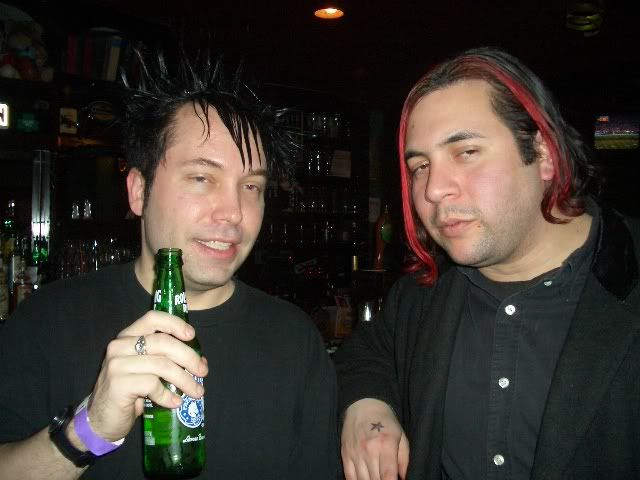 phillip and marcel talking about something...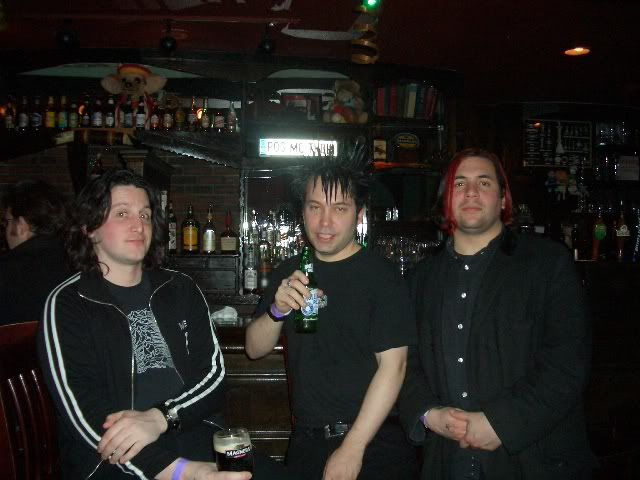 this picture is so funny to me, because ronan seems to be saying "oh no you dit'innt!"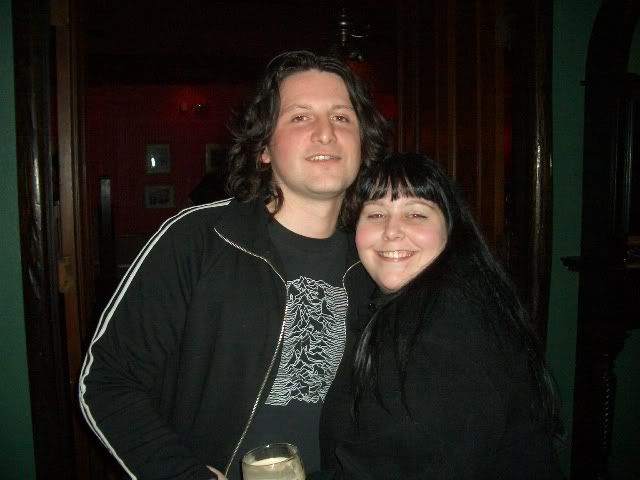 a very silly picture of me and ronan. i look like a dork!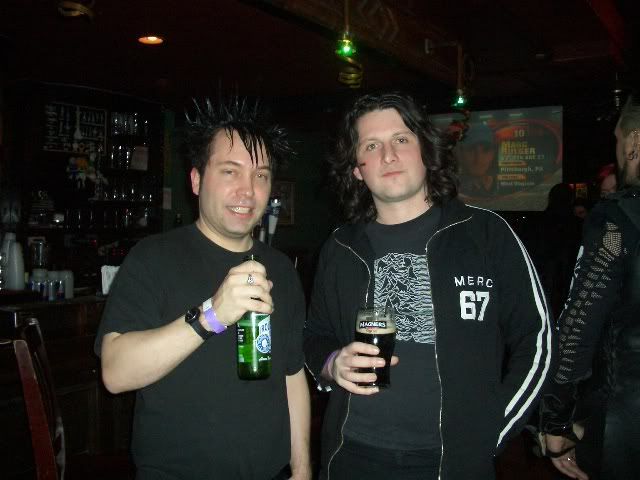 phillip and ronan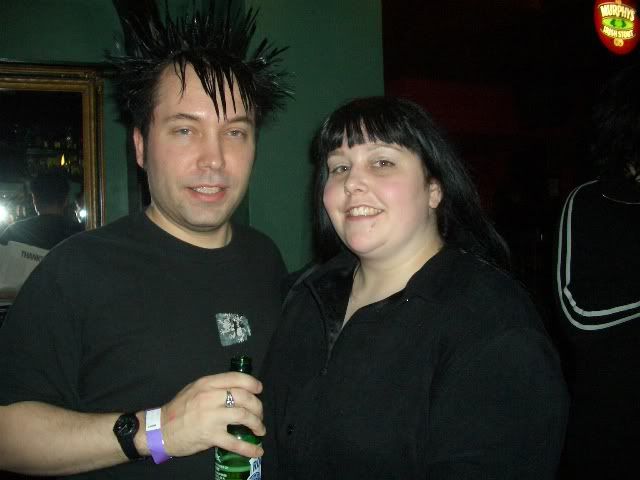 me and my sweetie :)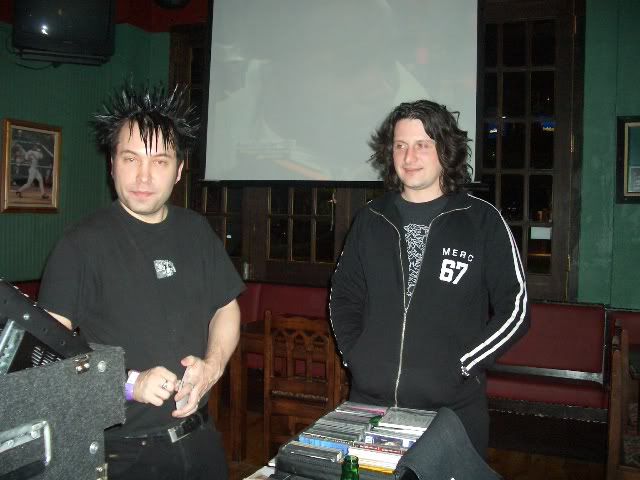 ha! caught off guard!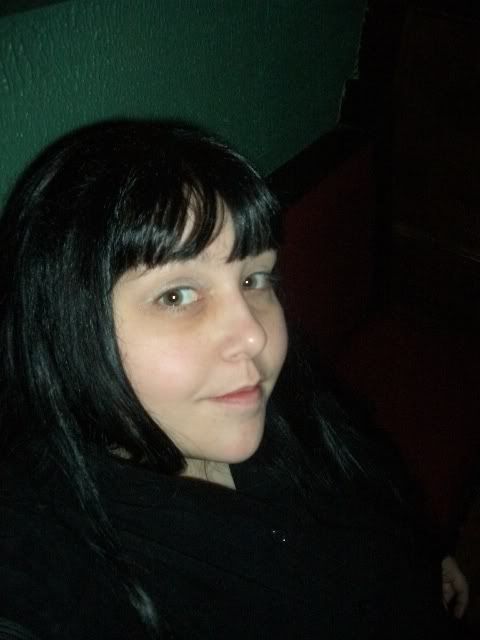 please add this journal if you want to. that would make me happy :)